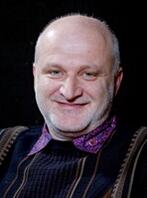 Professor Mladen Milicevic
Loyola Marymount University, Los Angeles, USA
Malden Milicevic received a B.A. (1982) and an M.A. (1986) in music composition and multimedia arts studying with Josip Magdic at The Music Academy of Sarajevo, in his native Bosnia-Herzegovina. In 1986 Mr. Milicevic came to the United States to study with Alvin Lucier at Wesleyan University in Connecticut, from which he received his masters in experimental music composition (1988). From the University of Miami in Florida, Mr. Milicevic received his doctorate in computer music composition in 1991, studying with Dennis Kam. For several summers he studied with Michael Czajkowski at the Aspen Music School. He was awarded several music prizes for his compositions in the former Yugoslavia as well as in Europe. Working in Yugoslavia as a freelance composer for ten years, he composed for theater, films, radio and television, also receiving several prizes for this body of work. Since he moved to the United States in 1986, Mr. Milicevic has performed live electronic music, composed for modern dances, made several experimental animated films and videos, set up installations and video sculptures, had exhibitions of his paintings, and scored for films. His interests are interdisciplinary and he has made numerous presentations at various international conferences on a wide range of topics such as music, film, aesthetics, semiology, neuroscience, sociology, education, artificial intelligence, religion, and cultural studies. He is also know for composing musical score for the cult film "The Room" - if you google it, you would not believe what you might find.
Mr. Milicevic is Professor and Chair of Recording Arts Department at Loyola Marymount University, Los Angeles.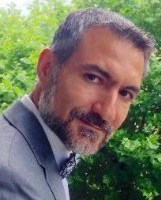 Professor Atour Taghipour
University of Le Havre in France, France
Atour Taghipour is a professor and the head of an international management master program at the University of Le Havre in France. He holds a PhD in Industrial Engineering from the Polytechnic School of Montreal in Canada. He received two masters' degrees, one in Management, Logistics & Strategy and other in Industrial Engineering. He has more than ten years of experiences as a manager in automobile industries. He has published two books and many research papers in international journals. His areas of research are supply chain and operations management.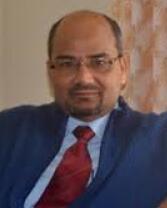 Professor Rajive Mohan Pant
National Institute of Rural Development & Panchayati Raj, Guwahati, India
Prof. Rajive Mohan Pant has been associated with professional teaching since 1986 and has taught HRM, Marketing Management and Economics at Post Graduate level in premier educational Institutions of India. Besides teaching, Prof. Pant is actively associated with Research activities and has completed many sponsored researches funded by agencies like McArthur Foundation, USA, Ministry of HRD (India), Indian Council for Social Science Research (ICSSR), and All India Council for Technical Education (AICTE). Prof. Pant visited many Universities to deliver invited lectures in the country and abroad. He also offers consultancy on 'Behavioral aspects' to various organizations. Prof. Pant is Member of Scientific and Technical Advisory Group (STAG) of Ministry of Environment & Forest, Government of India and also Headed Working Group on 'Shifting Cultivation' constituted by NITI Ayog, the apex planning body of Government of India.
Besides teaching and research, he has vast experience of Academic Administration and has held important positions like Head of the Academic Department, Dean Students Affairs, Director IQAC & Dean Academic at University level and was also Member of the Board of Management, NERIST. Besides internal administrative responsibilities of the University, he has been a member of several state level committees.
He is presently heading National Institute of Rural Development & Panchayati Raj, Guwahati (Under MoRD, Govt. of India) as Director since 2nd Sept. 2014.
.