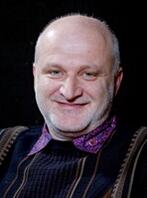 Professor Mladen Milicevic
Loyola Marymount University, Los Angeles, USA
Malden Milicevic received a B.A. (1982) and an M.A. (1986) in music composition and multimedia arts studying with Josip Magdic at The Music Academy of Sarajevo, in his native Bosnia-Herzegovina. In 1986 Mr. Milicevic came to the United States to study with Alvin Lucier at Wesleyan University in Connecticut, from which he received his masters in experimental music composition (1988). From the University of Miami in Florida, Mr. Milicevic received his doctorate in computer music composition in 1991, studying with Dennis Kam. For several summers he studied with Michael Czajkowski at the Aspen Music School. He was awarded several music prizes for his compositions in the former Yugoslavia as well as in Europe. Working in Yugoslavia as a freelance composer for ten years, he composed for theater, films, radio and television, also receiving several prizes for this body of work. Since he moved to the United States in 1986, Mr. Milicevic has performed live electronic music, composed for modern dances, made several experimental animated films and videos, set up installations and video sculptures, had exhibitions of his paintings, and scored for films. His interests are interdisciplinary and he has made numerous presentations at various international conferences on a wide range of topics such as music, film, aesthetics, semiology, neuroscience, sociology, education, artificial intelligence, religion, and cultural studies.
In his academic carrier Mladen Milicevic has served on numerous committees such as Rank and Tenure, Core Curriculum, Academic Technology, University Website, Mission and Identity, Faculty Senate with many sub-committees, various faculty and administrative search committees, etc. Mr. Milicevic is Professor and Chair of Recording Arts Department at Loyola Marymount University, Los Angeles.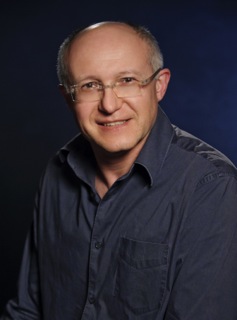 Professor Helmut Wachowiak
Department Head Hospitality, Tourism and Event Management & Study Programme Manager Tourism Management, IUBH University of Applied Sciences GmbH, Germany
Helmut Wachowiak (Ph.D. from the University of Trier in 1997) has been the founding Professor and Head of the Tourism Management Department at the IUBH University of Applied Sciences. Before, he held senior executive positions in tourism and business consultancies, specializing in consumer behaviour research, feasibility studies, and destination management concepts from local to European clients. Between 1994 and 2005, he has had various appointments as a visiting lecturer at the University of Trier/Germany (Department of Tourism Geography). Since 2005, he has been a Professor for International Tourism Development at the University of Information Technology and Management Rzeszow/Poland (Department of Economics). He is currently participating in academic societies (such as i.e. the German Association of Tourism Researchers, the International Society of Travel and Tourism Educators), and in industrial networks (such as DRV, the German tour operator and travel agency association). Apart from teaching courses in tourism, hospitality, and marketing, he is engaged in various research and consultancy projects with a focus on cross-border studies, destination development in Europe, customer profile studies, and tourism on the Balearic Islands. In addition to numerous journal contributions on issues affecting tourism and regional development, he has published and edited several books and project documentations (such as: "Tourism and Borders - Contemporary issues, policies, and international research"; www.ashgate.com). General theses topics: - Destination development and planning in (Focus: Germany, Europe) - Island and coastal (mass) tourism - Tourist segmentation studies (such as golf, hiking, wellness, ...) - Urban tourism - Niche tourism - Feasability studies in hospitality and tourism - Development and operation of visitor attractions - Cultural/heritage tourism - Current issues in international tourism - Tourism and borders - Strategic issues in tourism and hospitality marketing (esp. analysis of external business forces) - Innovations in tourism - Transport and tourism (i.e. Airport development and regional planning, rental car business and tourist behaviour) - Visitor profile studies - Catchment area surveys (online, panel-studies) - Image analysis (destinations, enterprises, products) - Geography of tourism, leisure, and recreation (incl. GIS applications) - Sustainable tourism development - Tourism and recreation in large protected areas (such as national parks) - Campus co-ordinator of thesises in co-operation with TUI SERVICE AKADEMIE and United Nations World Tourism Organization (UNWTO).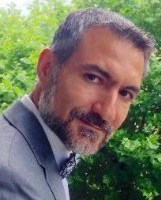 Professor Atour Taghipour
University of Le Havre in France, France
Atour Taghipour is a professor and the head of an international management master program at the University of Le Havre in France. He holds a PhD in Industrial Engineering from the Polytechnic School of Montreal in Canada. He received two masters' degrees, one in Management, Logistics & Strategy and other in Industrial Engineering. He has more than ten years of experiences as a manager in automobile industries. He has published two books and many research papers in international journals. His areas of research are supply chain and operations management.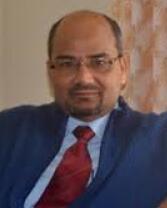 Professor Rajive Mohan Pant
National Institute of Rural Development, Guwahati, India
Prof. Rajive Mohan Pant has been associated with professional teaching since 1986, and has taught courses relate on HRM, Marketing Management and Economics etc. Besides teaching, actively associated with Research activities and have completed many sponsored researches funded by agencies like McArthur Foundation, USA, Ministry of HRD (India), Indian Council for Social Science Research (ICSSR), and All India Council for Technical Education (AICTE). I have visited many Universities to deliver invited lectures in the country and abroad. Also he offers consultancy on 'Behavioral aspects' to various organizations.